Industrial Properties in Airport East
The East Airport is a mixed-use district directly east of the Miami International Airport about 5 miles to the west of Downtown Miami and the port area. The area is bounded by the Airport and NW 42nd Avenue (Lejuene Road) to the west, NW 14th Street to the south, NW 27th Avenue to the east, and NW 41st Street to the north. East Airport is a mixed use community comprised of industrial sections close to the airport and various commercial developments. The area is surrounded by suburban neighborhoods, and the International Links Melreese Country Club. There's a planned redevelopment of Melreese to be converted into Miami Freedom Park, a large mixed use project, which will feature of new soccer stadium for the David Beckman led InterMiami soccer team. This potential brand new world-class venue may drastically change the real estate market in the area. Already investors are paying over $2,000,000 dollars per acre for land in the area, which is unheard of in other industrial areas.
Commercial Real Estate in the East Airport submarket mostly caters to the many travelers coming into and out of the city of Miami via Miami International. Most of the large car rental operations have sites nearby. There are also many car parking establishments for travelers. Hotels are also prevalent in the area, include Embassy Suites, Hyatt, Hampton, Element, Even Hotel, La Quinta Inn, and others. The Miami Intermodal Center is a multi-year project to improve ground access within MIA and create a major transportation hub for the city. This project includes the consolidation of various car rental operations, automated airport movement, roadway improvements, Metrorail, Tri-Rail, Amtrak, and intercity bus services.
Miami Industrial Real Estate Statistics
Total Square Feet Inventory
East Airport Industrial Statistics
Total Square Feet Inventory
Who is this Submarket for
Businesses looking to profit from the consistent travelers coming into and out of Miami-Dade County via the MIA will find the East Airport quite attractive. There is a selection of developer-owned and privately owned commercial real estate in the district, providing lots of opportunities for investors looking to purchase multi-acre lots.
Latest Warehouses For Sale in East Airport
24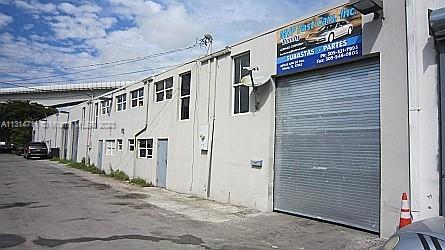 3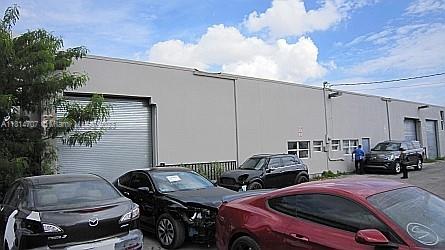 Latest Warehouses For Lease in East Airport
Ready to take the next step?
Whether it's investing in a new existing property, selling your existing property for top dollar, looking for land for new construction, researching available properties, or leasing a facility, our team is ready to help to take your business to the next level. Please feel free to reach out to our team for any commercial or industrial real estate questions today!
Who Lives in Miami-Dade County, Florida
Cost of Living Index Score
Bachelor's Degree or Higher
Business Parks in the Area
Shopping Malls and Nearby Landmarks
People who like East Airport also like